 Harrisonburg

Shingle Roof Installation & Replacement
Serving Property Owners Throughout Shenandoah Valley
Whether you're building a new home or need to replace an aging roof, Holloway Roofing offers professional and affordable shingle installation and replacement services in Harrisonburg.
Our expert roofing contractors are experienced in providing top-quality installations to ensure the longevity and durability of your roof.
We understand that proper installation is crucial to the performance of your shingles and we work diligently to ensure that each one is installed correctly, preventing leaks and water damage.
Turn to us for roof installation services and rest assured we provide exceptional service and quality workmanship every time.
Call (540) 924-1553 to request a free service estimate! We can also be reached through our online contact form.
Types of Shingles We Recommend
At Holloway Roofing, we believe you deserve the best of the best, which is why we only work with the highest quality products and materials. For your shingle roof, our team is proud to offer you North America's top-selling shingles from leading manufacturers.
Our shingles include:
GAF Timberline HDZ® Shingles
Timberline® AH™ (American Harvest Designer Selection) Shingles
Finding the perfect shingles for your roof is as easy as calling Holloway Roofing.
We offer amazing shingles available in a wide variety of colors including:
Weathered Wood
Charcoal
Pewter Gray
Barkwood
Shakewood
Hickory
Slate
Mission Brown
Hunter Green
Williamsburg Slate
Biscayne Blue
Fox Hollow Gray
Oyster Gray
Patriot Red.
Call our team to learn more!
How Can You Tell if Your Shingles Need to be Replaced?
Determining whether your shingles need to be replaced involves inspecting your roof for signs of damage or wear.
Here are some indicators that may suggest it's time to replace your shingles:
Age of the Roof: Consider the age of your roof. Most asphalt shingle roofs have a lifespan of 20 to 30 years. If your roof is approaching or has surpassed this timeframe, it might be time to consider replacement.
Curling or Buckling: Check for shingles that are curling at the edges or buckling in the middle. This can be a sign of weathering and aging, and it compromises the shingle's ability to protect your roof.
Missing Shingles: If you notice shingles that are entirely missing, it's a clear sign that your roof needs attention. Missing shingles leave your roof vulnerable to leaks and other damage.
Granule Loss: Inspect your gutters for an excessive amount of granules. Asphalt shingles have granules that protect them from the sun. If you see a significant loss of granules, it may indicate the shingles are aging and losing their protective layer.
Visible Cracks or Damage: Look for visible cracks, tears, or other signs of physical damage on the shingles. Damaged shingles can allow water to penetrate the roof, leading to leaks and other issues.
Sagging or Warping: A sagging or warped roofline can indicate structural issues, and it may be related to the condition of the underlying shingles. Inspect your roof from a distance to see if it maintains a straight, even line.
Algae or Moss Growth: Algae, moss, or mold growth on shingles can be a sign of moisture retention. While cleaning may help, persistent growth may indicate the need for a new roof, especially if the shingles are deteriorating.
Interior Leaks or Water Damage: Check your attic for signs of water leaks or water damage. Stains on the ceiling or walls, mold growth, or a musty odor can indicate that water is penetrating the roof.
Energy Efficiency Changes: If you notice a significant increase in your energy bills, it could be due to compromised roof insulation. Damaged or aging shingles may allow heat or cold to penetrate your home more easily.
Multiple Repairs: If you find yourself frequently repairing or patching areas of your roof, it may be more cost-effective in the long run to invest in a new roof rather than continuing with temporary fixes.
If you observe any of these signs, it's advisable to consult with a roofing professional for a thorough inspection. They can provide a more accurate assessment of the condition of your shingles and recommend the best course of action, whether it's repair or replacement. Regular roof inspections and maintenance can help catch issues early, potentially extending the life of your roof.
Contact us online or call (540) 924-1553 to schedule an appointment for our Harrisonburg shingle roofing services today!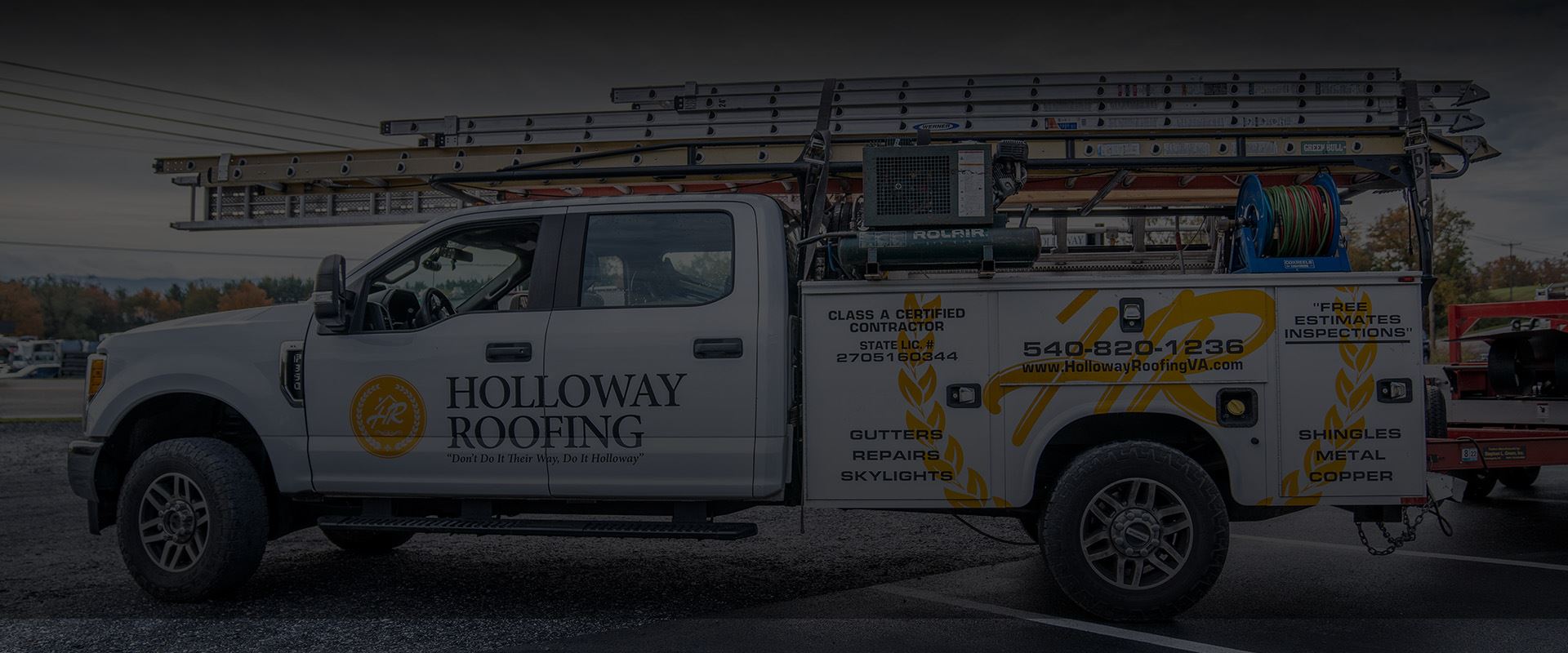 SIMPLE FROM START TO FINISH
Completing Your Project is as Easy as 1,2,3!
Free Roof Inspection & Consultation

One-on-one roofing consultation with our roofing experts, for FREE!

Review, Revise & Finalize Project Agreements

We make financing projects and insurable loss claims a breeze!

Schedule & Deliver Your Roofing Project

Work is always scheduled on a first-come, first-serve basis. Upon contract closure, your production date will be secured!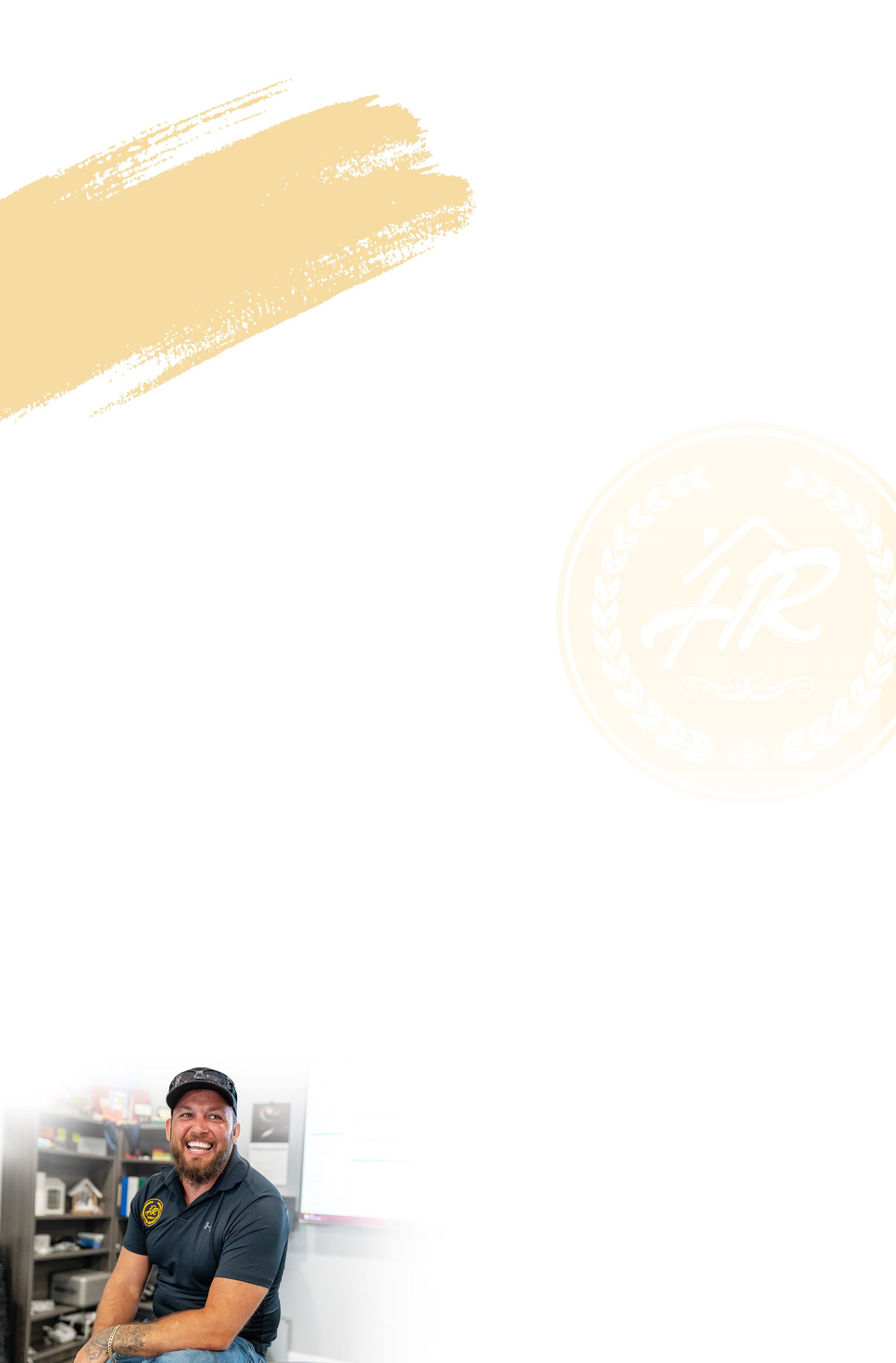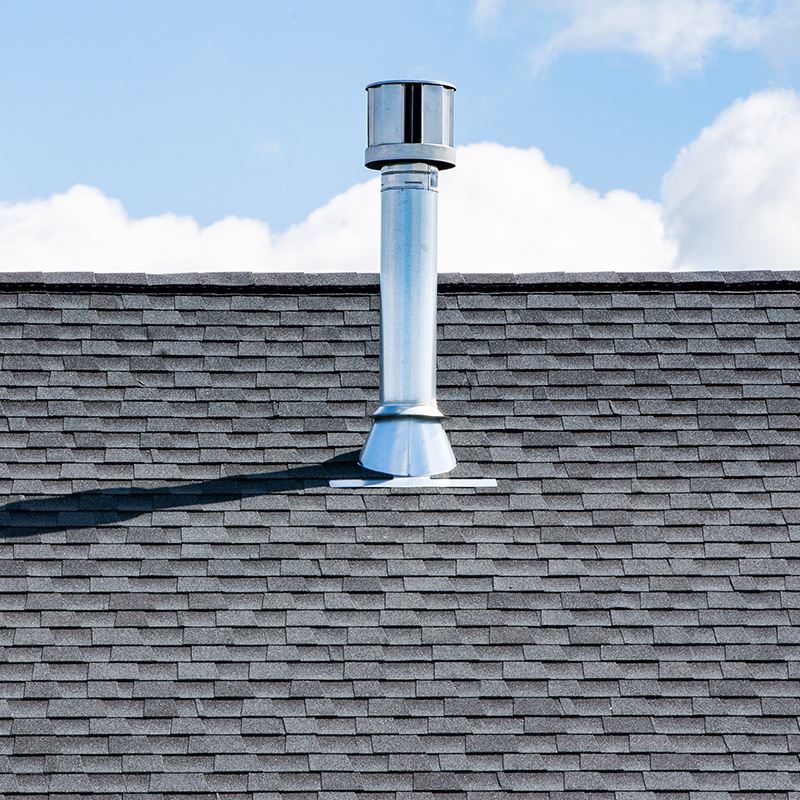 What is the Best Time of Year to
Install a Shingle Roof?
The best time of year to install a shingle roof is typically during the fall season when the weather conditions are mild. Most roofing contractors and installation professionals recommend installing shingle roofs during this time because the temperatures are cooler, which helps the shingles adhere properly to the roof.
Additionally, the weather conditions in the fall tend to be less unpredictable, with fewer storms and rain, making it an ideal time for a roof installation project.
Consult with Holloway Roofing to determine when your roof should be installed or replaced. Our team works with you to understand your unique situation before coming up with a solution tailored to your needs.
Our Credentials
Backed by Industry-Leading Certifications
How Long Do
Asphalt Shingles

Last?

Generally, traditional asphalt shingle roofs typically last between 20 and 25 years. However, this lifespan can vary due to factors such as local weather conditions, quality of installation, maintenance, and the quality of the shingles. To maximize the lifespan of your shingle roof, we recommend keeping up with routine maintenance.

Below are some of our best care tips for shingle roofs:
Regularly inspect your roof for any signs of damage, such as missing or cracked shingles, and schedule a roof repair promptly
Keep your gutters and downspouts clean and free of debris to prevent water backup that can damage your shingles and roof deck
Trim trees and branches that overhang or touch your roof, as they can cause damage during high winds or storms
Ensure proper ventilation in your attic to reduce moisture buildup, which can cause damage to the underside of your shingles
Avoid pressure washing your roof, as this can damage the shingles and shorten their lifespan
Schedule regular roof inspections and maintenance to identify and resolve any issues
Contact us online or call (540) 924-1553 to schedule an appointment for our Harrisonburg shingle roofing today! Our highly trained roofers have extensive experience servicing and installing shingle roofs and have developed a reputation for always getting the job done right.
Don't Do It Their Way,
Do It the Holloway!
Since opening our doors in 2016, Holloway Roofing has remained committed to providing the highest quality roofing services to the residents and business owners of our local community. We treat your property as if it were our own, providing award-winning service and unmatched workmanship. Our licensed and insured roofers never cut corners and always stand behind the quality of our work with lifetime warranties.
Choose Holloway Roofing because:
We offer in-house asbestos abatement services
We provide free quotes with no hidden fees
We offer same-day services
We offer easy financing options
We have implemented a strict post-construction cleanup process
As a GAF President's Club Award winner, Holloway Roofing adheres to the highest standards for craftsmanship, safety, and customer service. When you turn to us for roofing services and solutions, you can enjoy the peace of mind that comes with working with the most trusted, reliable roofer around.
---
Call (540) 924-1553 or contact us online for shingle installation and replacement in Harrisonburg.
---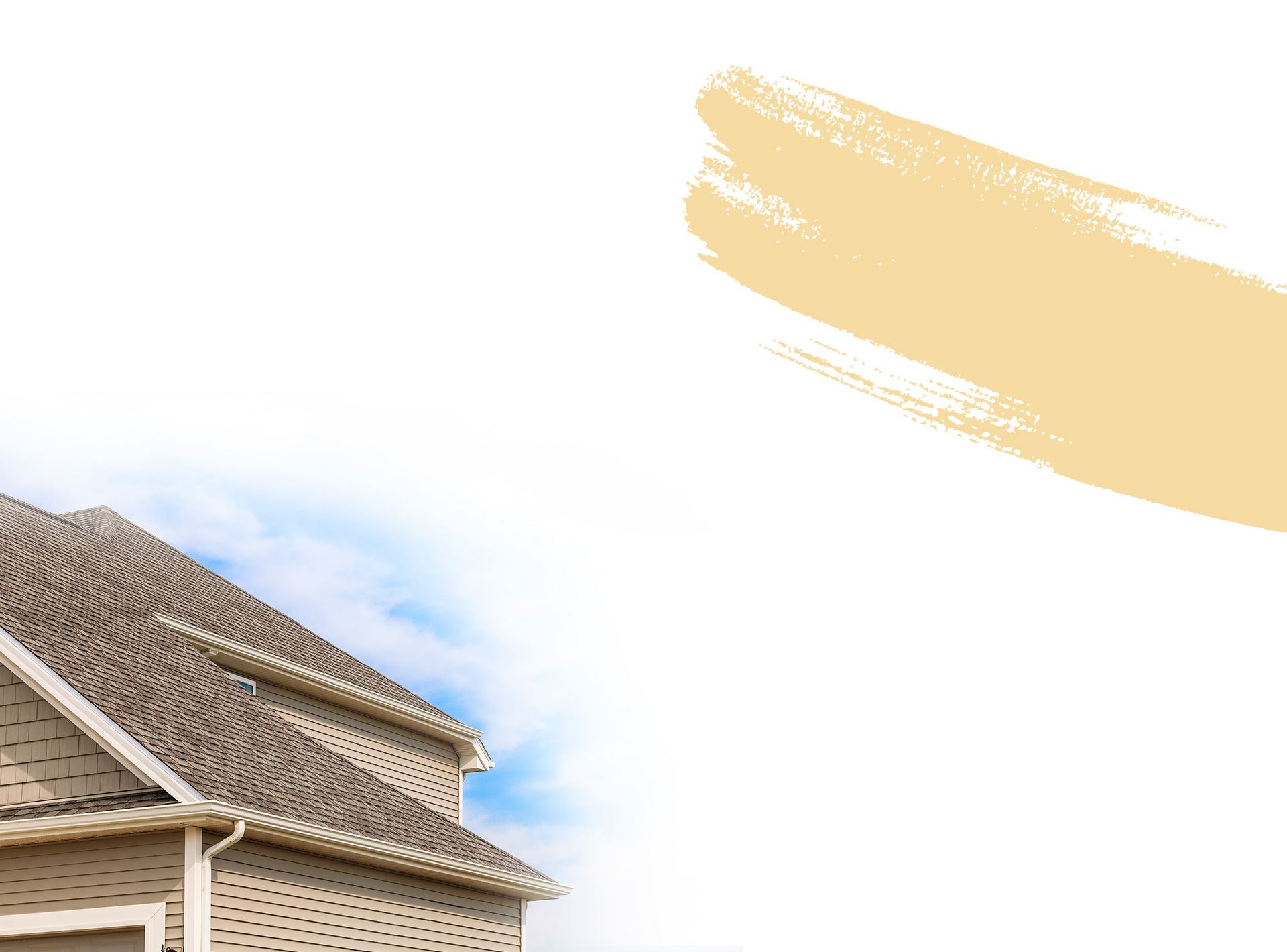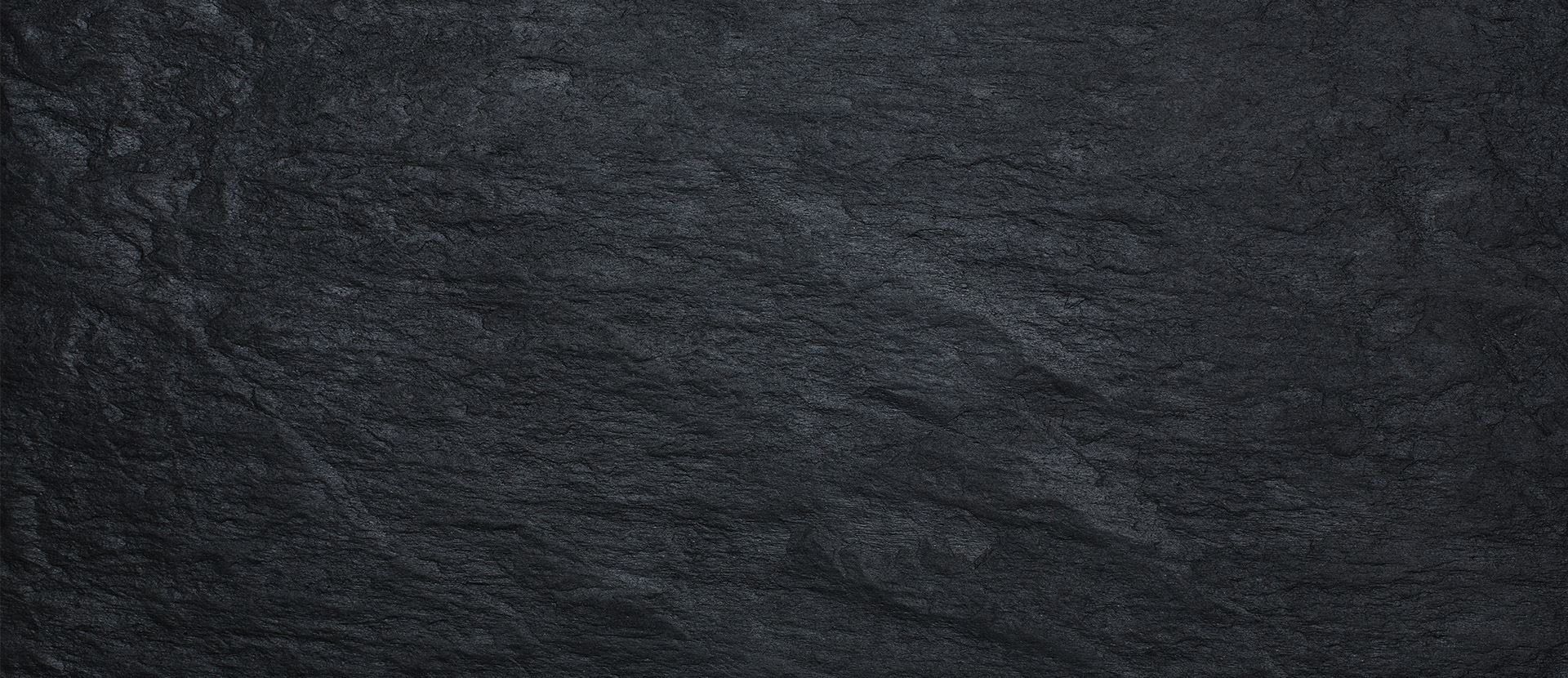 Experience the Holloway Difference
Don't Do it Their Way, Do it Holloway!
At Holloway Roofing, our workmanship, materials, professionalism, equipment, warranties, training, and certifications set us apart from the rest!
Learn More
At Holloway Roofing, our workmanship, materials, professionalism, equipment, warranties, training, and certifications set us apart from the rest!
James Holloway Owner, Founder

Justin Shank Outside Sales Manager

Matthew Hurst Senior Project Manager

Henry Cruz Gutter Manager

Garry Mendoza Internal Sales Manager

Kyle Stone Project Manager

Juan Hernandez Metal Manager