 Harrisonburg, VA Commercial Roofing Services
Skilled Roofers Serving Businesses Throughout Shenandoah Valley
A reliable roof is essential to keeping any business safe and comfortable. For high-quality commercial roofing services and solutions, turn to the most trusted roofer in the area: Holloway Roofing. Since opening our doors in 2016, we have remained committed to providing second-to-none roofing services to business owners throughout our local communities. We make this happen by adhering to the highest standards of workmanship, delivering superior customer service, and using top-grade materials to ensure long-lasting durability. From small repairs to new roof installations, we have the skills and expertise to handle any commercial roofing project with efficiency and precision.
Call (540) 924-1553 to schedule a commercial roofing service in Harrisonburg.
Offering a Wide Range of Services
As a GAF President's Club Award winner, we have established a reputation for providing the highest quality services. Our workmanship and quality are unmatched, and our licensed and insured roofers always go above and beyond to deliver personalized solutions that meet your needs and exceed your expectations.
To ensure all your roofing needs are met, we offer the following commercial roofing services in Harrisonburg:
Roof installation
Roof repair
Asbestos roof removal
Gutters
Gutter guards
Seamless gutters
Gutter repairs
Holloway Roofing uses the highest quality products and materials when servicing your metal and shingle steep roofs. Give us a call to learn more!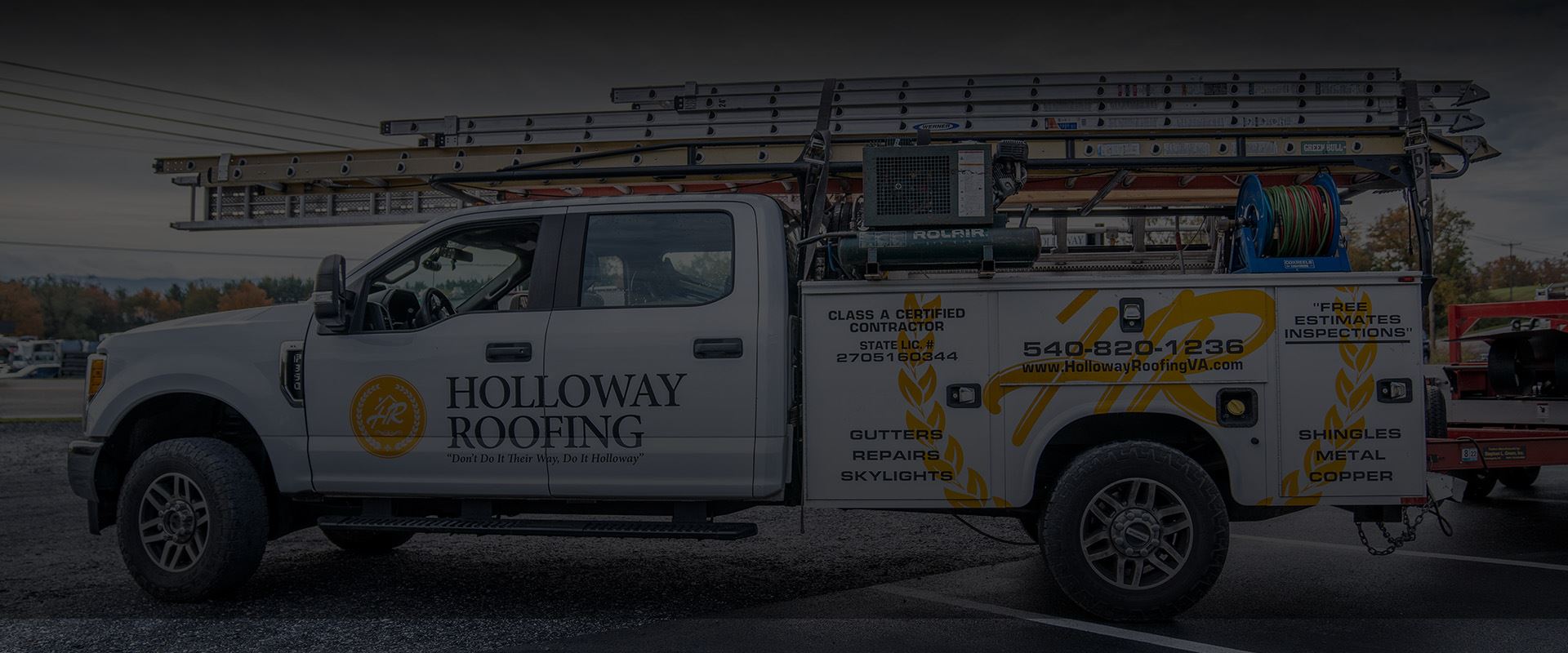 SIMPLE FROM START TO FINISH
Completing Your Project is as Easy as 1,2,3!
Free Roof Inspection & Consultation

One-on-one roofing consultation with our roofing experts, for FREE!

Review, Revise & Finalize Project Agreements

We make financing projects and insurable loss claims a breeze!

Schedule & Deliver Your Roofing Project

Work is always scheduled on a first-come, first-serve basis. Upon contract closure, your production date will be secured!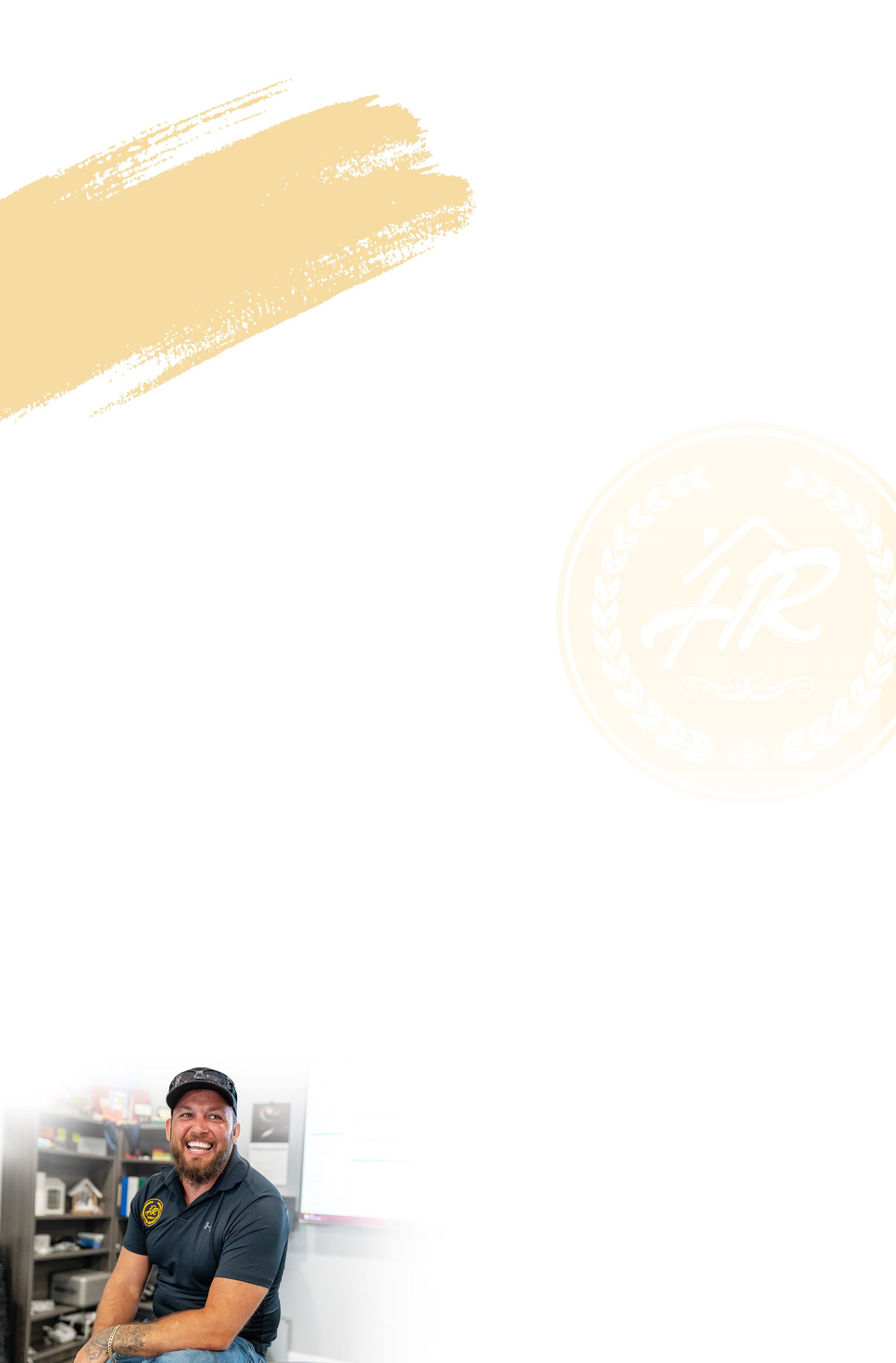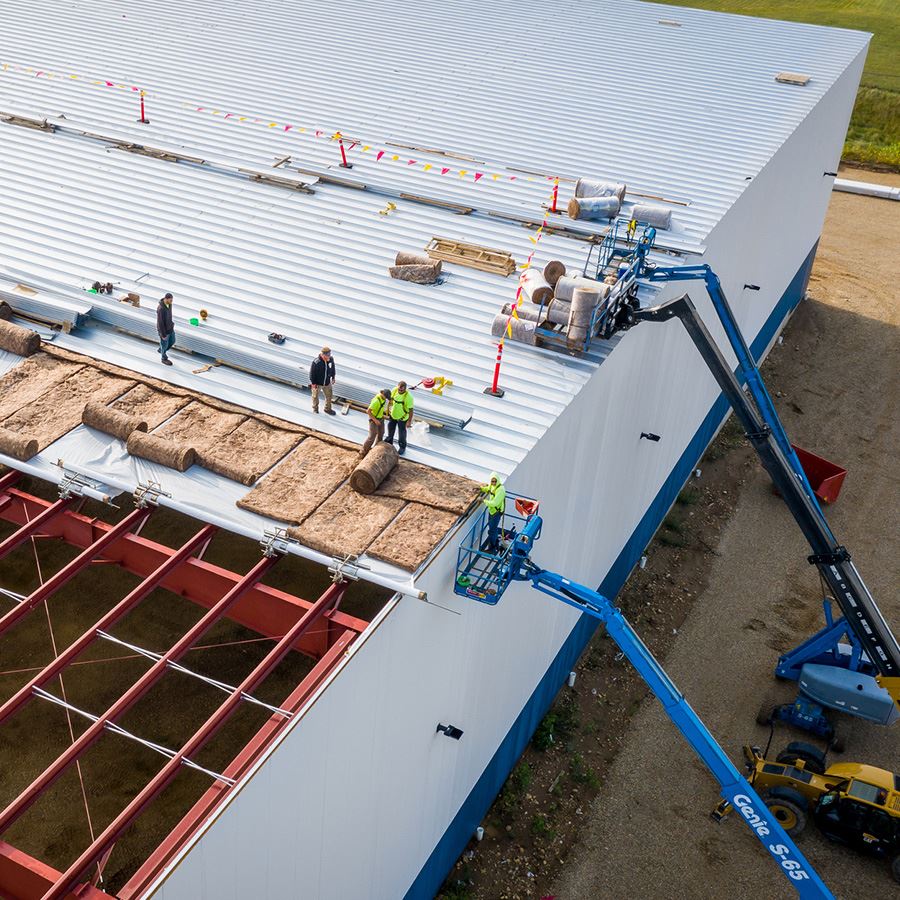 Common Causes of
Commercial Roofing Problems
Understanding the common causes of commercial roofing problems is essential for maintaining the longevity and integrity of your roof. Identifying these issues early on can save you time, money, and headaches down the line by preventing any costly repairs or replacements.
Below are some of the most common causes of commercial roofing problems:
Old age: Over time, your roof will experience its fair share of wear and tear, which can result in roof damage.
Lack of maintenance: Routine maintenance helps your roofing contractor identify and resolve roofing issues before they get a chance to cause a lot of damage. Without routine inspections, these small issues go unchecked until they cause major problems.
Debris: A buildup of leaves, branches, dirt, and other debris can trap moisture in your roof, which can cause substantial water damage and leaks.
Missing shingles: Even a single missing shingle can leave your roof more vulnerable to the elements.
Ridge gaps: Gaps in your ridge cap can lead to water intrusion, which can cause a lot of interior damage to your home.
Our Credentials
Backed by Industry-Leading Certifications
9 Signs You Need a
Commercial Roofing Service
Make sure your roof is protected by calling Holloway Roofing at the first sign of roof damage.
Below are 9 warning signs that you need to schedule a commercial roof inspection:
Wets spots or yellow stains on ceilings or walls
Unexpected spikes in energy bills
Water pooling around the foundation of your building
Visible damage such as cracks, blistering, or punctures
Missing or damaged shingles
Debris buildup on the roof or in the gutters or downspouts
Standing water on the roof
Loose or missing flashing
Recent severe weather events such as heavy rain or strong winds
If you're experiencing problems with your roof, turn to Holloway Roofing for fast and reliable repairs. We offer same-day appointments for those issues that need to be addressed right away. Schedule an appointment with our Harrisonburg commercial roof service experts and rest assured your property is in excellent hands.
What to Expect at Your Appointment
When you hire Holloway Roofing, you can expect nothing but the very best service. Each service includes a thorough inspection of the attic and the entire roofing system. This allows us to locate any potential problem areas and bring them to your attention. Following our inspection, we review our inspection findings with you and work with you to determine the best course of action. Call our team to learn more about our comprehensive services through our Valued Customer Guide.
Call (540) 924-1553 to schedule a commercial roofing service in Harrisonburg. We can also be reached through our online contact form.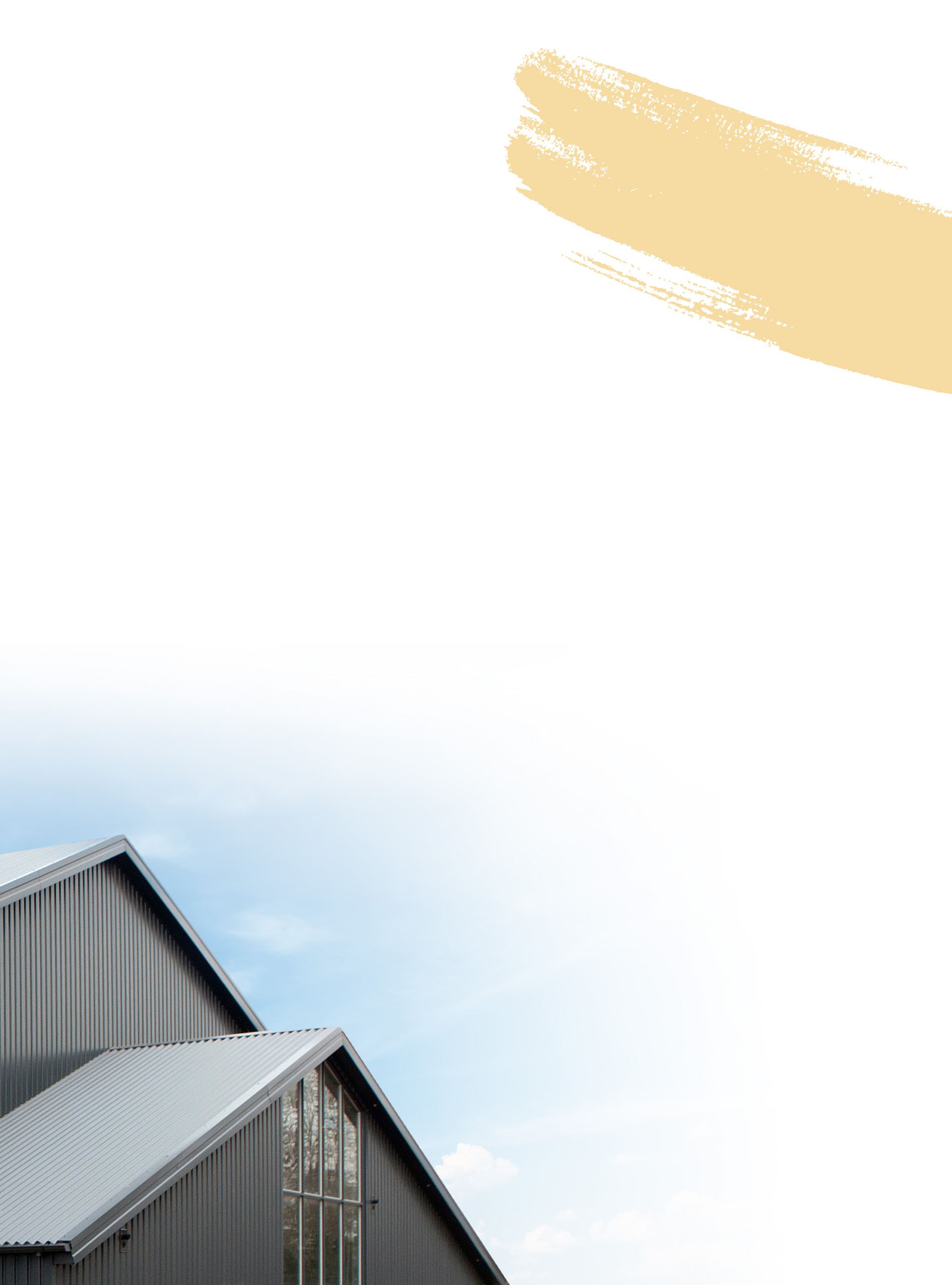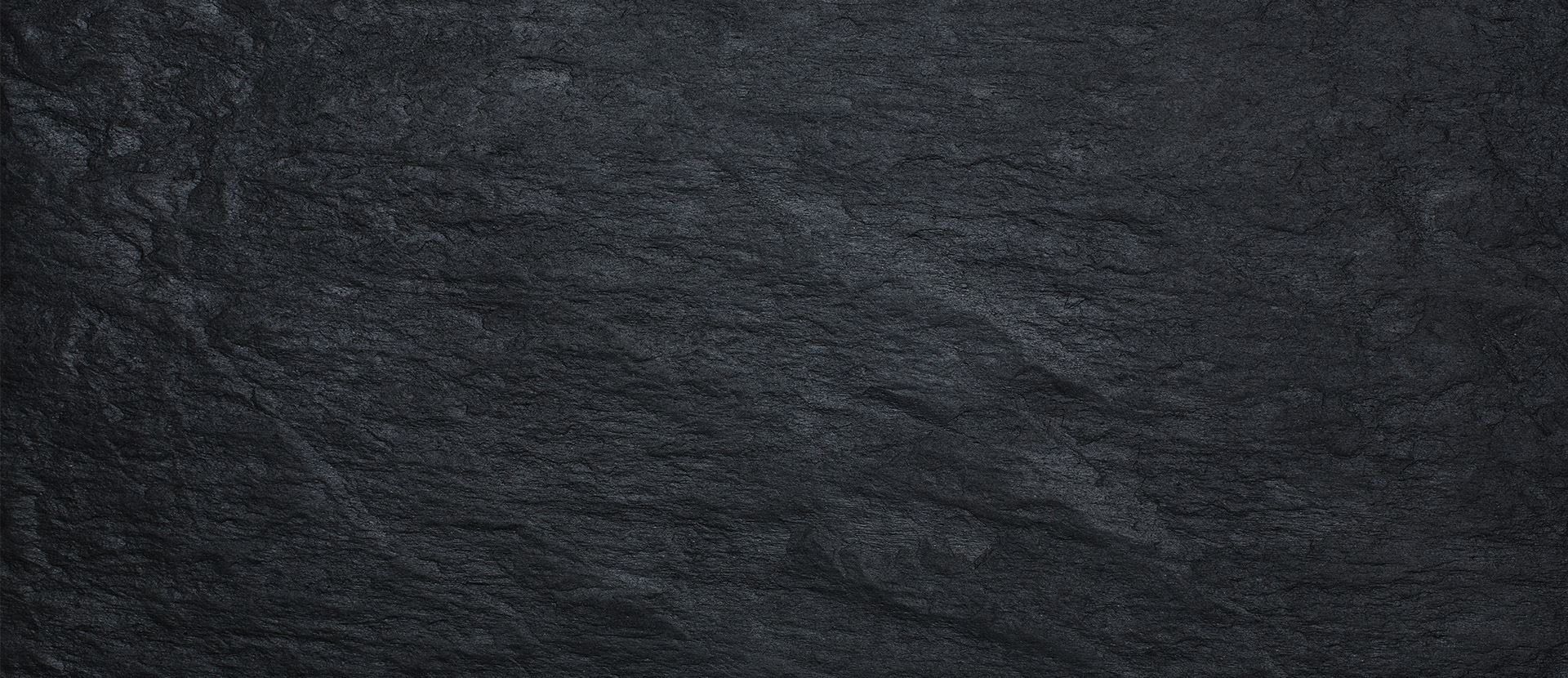 Experience the Holloway Difference
Don't Do it Their Way, Do it Holloway!
At Holloway Roofing, our workmanship, materials, professionalism, equipment, warranties, training, and certifications set us apart from the rest!
Learn More
At Holloway Roofing, our workmanship, materials, professionalism, equipment, warranties, training, and certifications set us apart from the rest!
James Holloway Owner, Founder

Justin Shank Outside Sales Manager

Matthew Hurst Senior Project Manager

Henry Cruz Gutter Manager

Garry Mendoza Internal Sales Manager

Kyle Stone Project Manager

Juan Hernandez Metal Manager