 Harrisonburg, VA

Roof Inspection Services
Licensed Experts Taking Care of Your Roof in Shenandoah Valley
Holloway Roofing offers comprehensive roof inspection services in Harrisonburg to ensure that your roof is functioning at its best. Our team of skilled professionals uses state-of-the-art equipment and techniques to thoroughly inspect your roof for any signs of damage or wear and tear. We provide detailed reports outlining any issues we identify, as well as recommendations for repair or replacement. Our goal is to help you maintain a safe, secure, and long-lasting roof that protects your property and provides peace of mind for years to come.
Whether you need a one-time inspection or ongoing maintenance, we are committed to providing top-notch service and quality workmanship.
Call (540) 924-1553 or contact us online to schedule an inspection today!
How Often Should You Have a Preventative Roof Inspection
Generally, experts recommend scheduling annual roof inspections; however, you may need to make adjustments to your inspection schedule depending on the age of your roof, the type of roofing materials, and the weather conditions in your area. For example, if your roof is old or has experienced serious damage due to weather events – such as heavy rains or hailstorms – more frequent inspections may be necessary.
If your roof experiences damage in between your regularly scheduled inspection services, schedule an appointment right away. Roofing problems can leave your home exposed to the elements, which can result in significant damage, so we recommend calling Holloway Roofing at the first sign of a problem.
Signs you need to schedule a roof inspection include:
A sagging or drooping roof
Missing or damaged shingles
Water stains on ceilings or walls
Granules in gutters
Cracks or holes in the roof
Higher energy bills
The buildup of debris on the roof
Recent weather events
Need a roof inspection right away? Holloway Roofing offers same-day appointments for those issues that need to be addressed right away. Contact us online or call (540) 924-1553 to schedule an appointment for our Harrisonburg roof inspection today!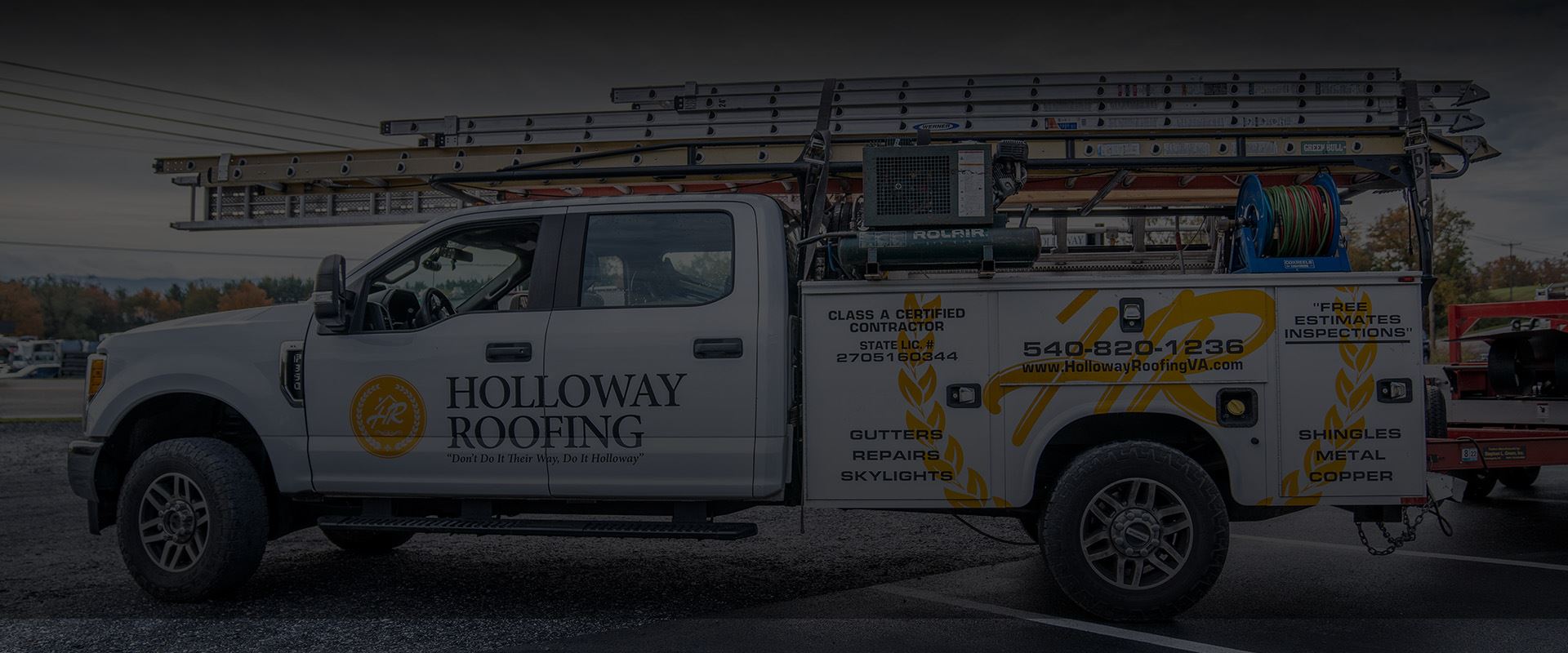 SIMPLE FROM START TO FINISH
Completing Your Project is as Easy as 1,2,3!
Free Roof Inspection & Consultation

One-on-one roofing consultation with our roofing experts, for FREE!

Review, Revise & Finalize Project Agreements

We make financing projects and insurable loss claims a breeze!

Schedule & Deliver Your Roofing Project

Work is always scheduled on a first-come, first-serve basis. Upon contract closure, your production date will be secured!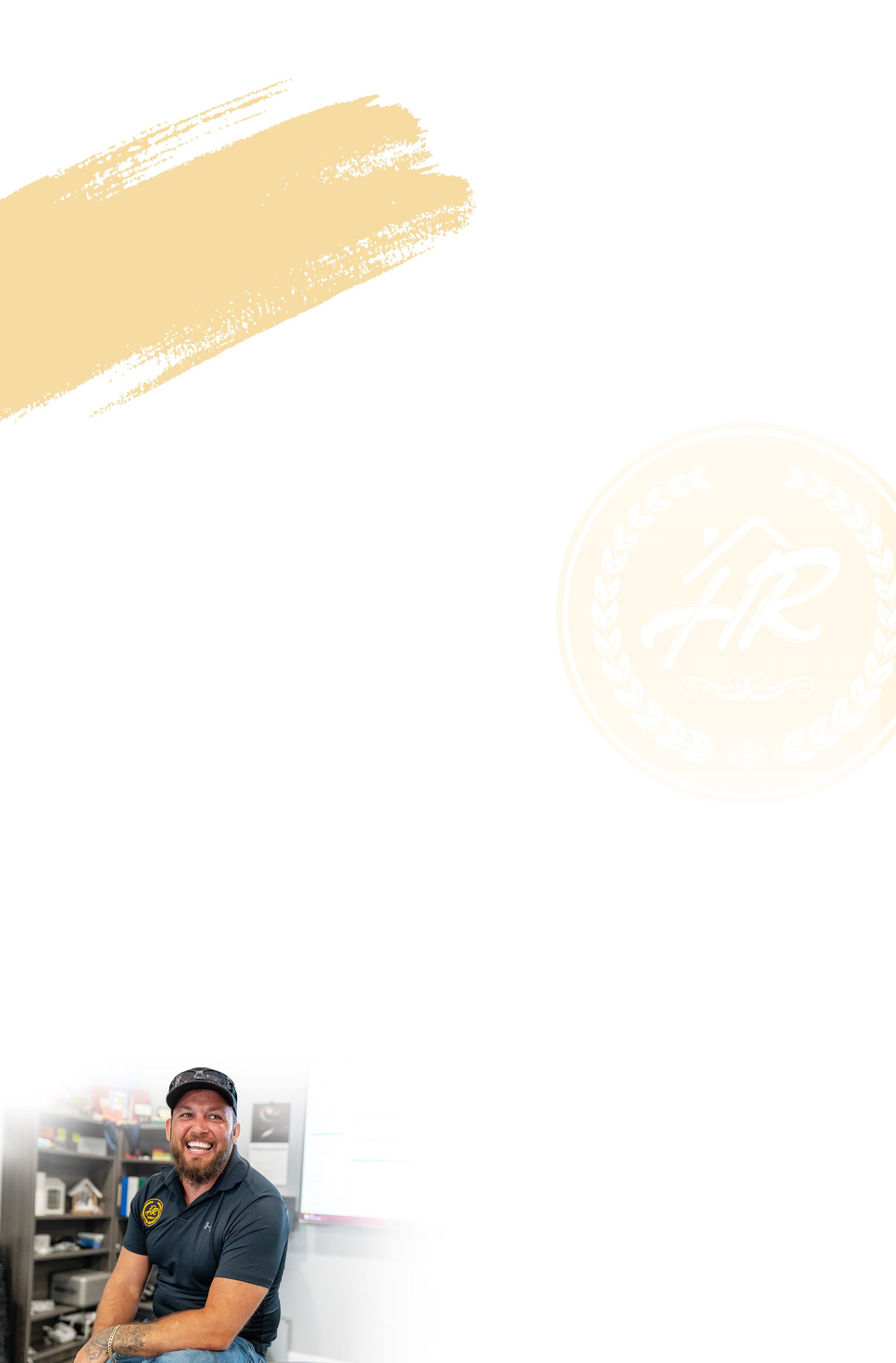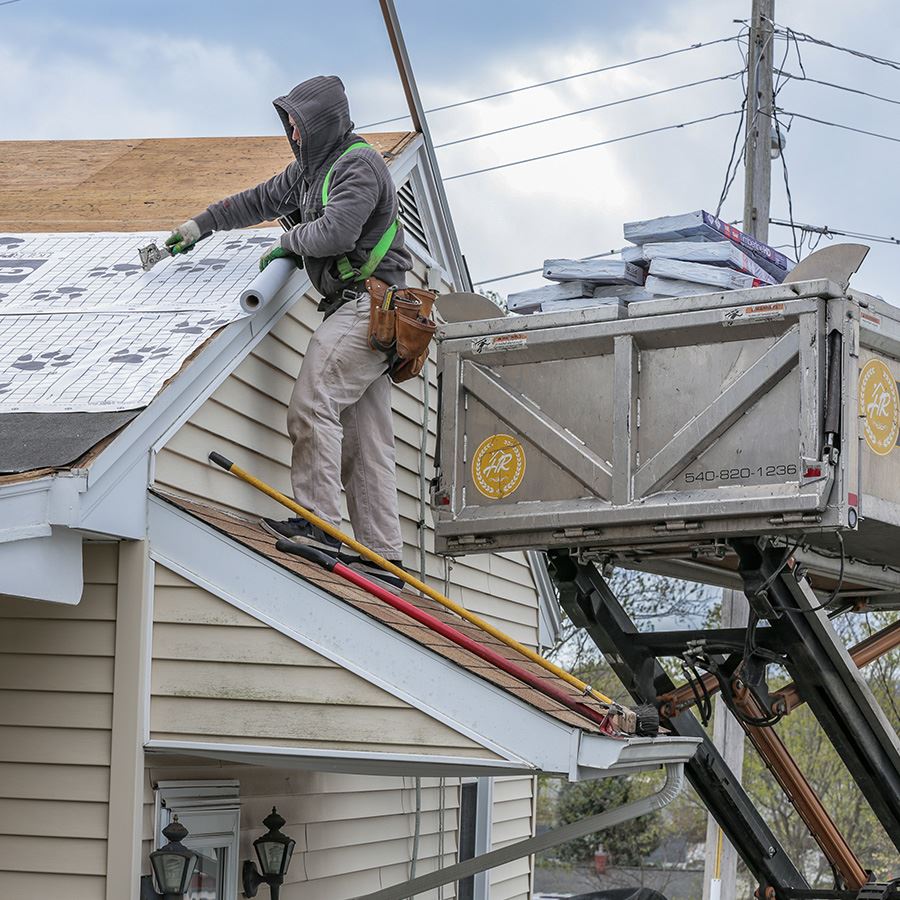 Why Choose
Holloway Roofing

?

Hiring a team of qualified professionals to maintain your roof is crucial to ensuring its long-term safety and security. Backed by 20+ years of experience, our roofers at Holloway Roofing have what it takes to keep your roof in excellent condition. We go above and beyond to deliver reliable service and always stay informed of the latest updates in technology, materials, and equipment to ensure the safety of our customers and employees.

Put your trust in our team and rest assured your home is in excellent hands. We complete each inspection with the utmost care and attention to detail, never letting any component go unchecked.

Don't do it their way, do it the Holloway – Contact us online or call (540) 924-1553 to schedule a roof inspection in Harrisonburg.
Our Credentials
Backed by Industry-Leading Certifications
Our Comprehensive
Roof Inspection Process
At Holloway Roofing, we pride ourselves on our comprehensive and thorough roof inspection process. Our team of experienced professionals uses a multi-step approach to ensure that every component of your roof is thoroughly inspected. We begin by conducting an exterior inspection, looking for any signs of damage or wear to the shingles, gutters, and flashing. Then, we climb onto the roof to inspect the underlayment, decking, and ventilation systems. We also inspect chimneys, skylights, gutters, and other features on your roof for signs of damage. Finally, we conduct an interior inspection, checking for water stains, mold, or other signs of leaks or damage.
Throughout the inspection, we use state-of-the-art equipment and techniques to identify any issues, no matter how small. We thoroughly assess the overall condition of your roof and provide recommendations for maximizing the lifespan and performance of your system.
Our team provides roof inspections for all different types of roofs, including:
Copper roofs
Cedar shake roofs
Ready to schedule your roof inspection in Harrisonburg? Contact us online or call (540) 924-1553 to work with our licensed, insured, and trusted roofers.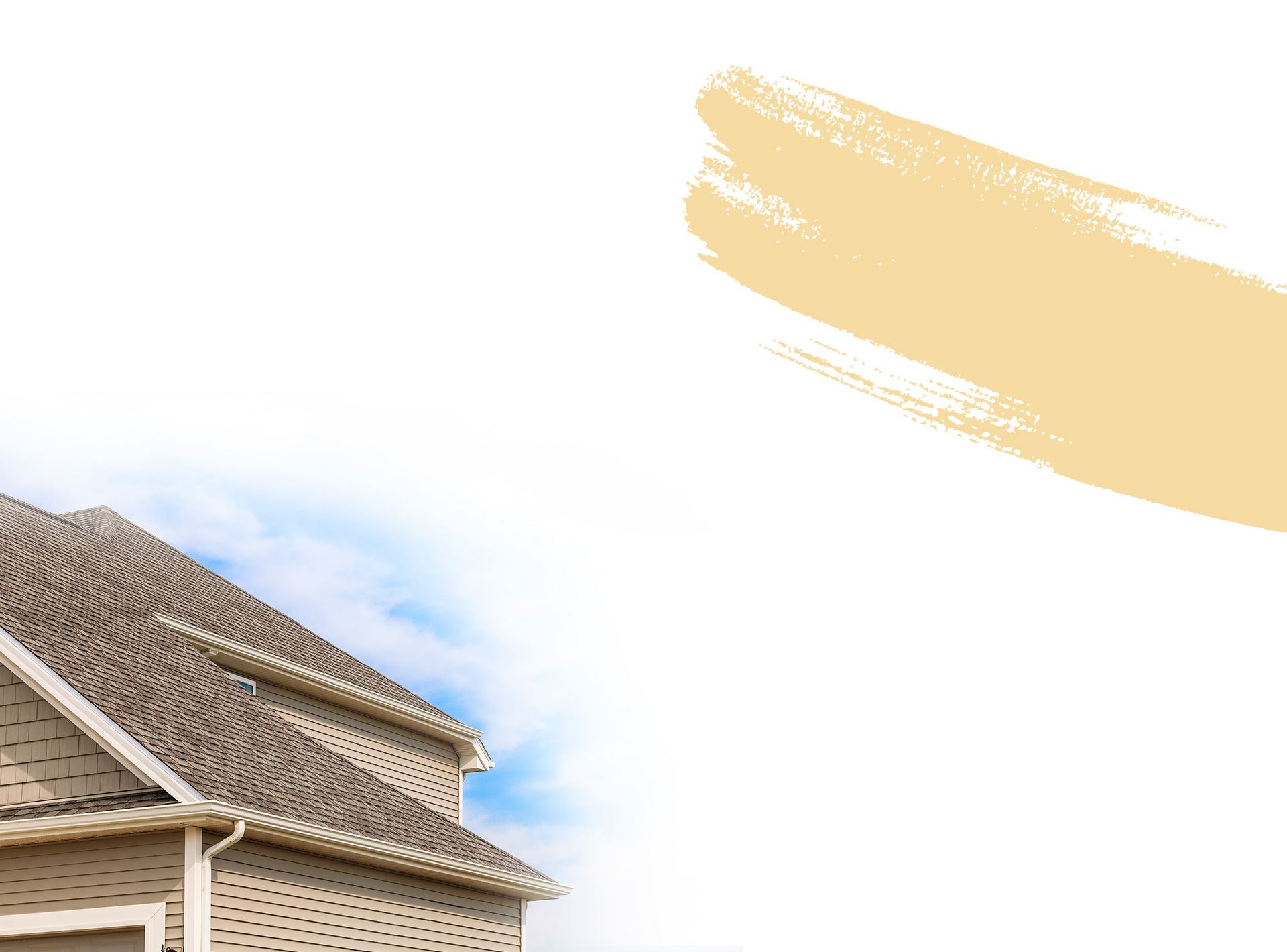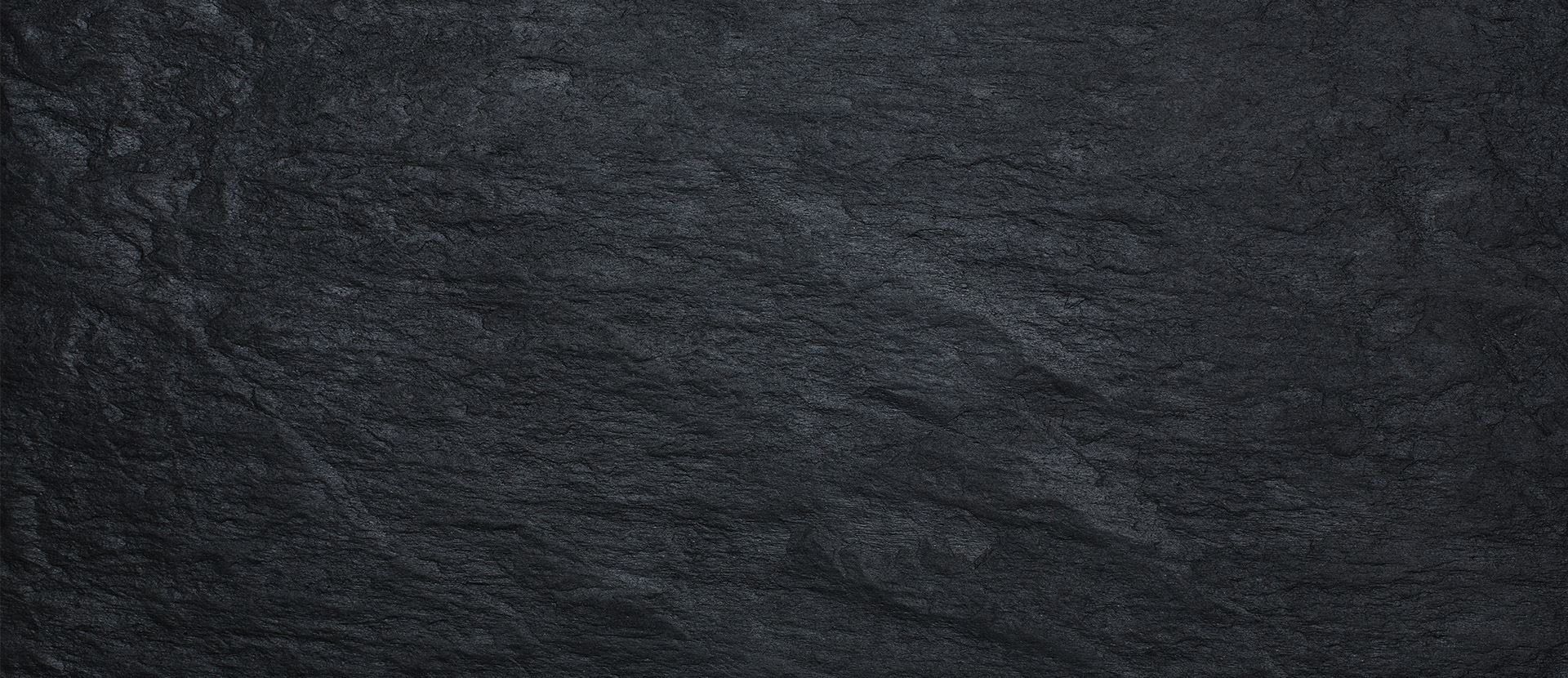 Experience the Holloway Difference
Don't Do it Their Way, Do it Holloway!
At Holloway Roofing, our workmanship, materials, professionalism, equipment, warranties, training, and certifications set us apart from the rest!
Learn More
At Holloway Roofing, our workmanship, materials, professionalism, equipment, warranties, training, and certifications set us apart from the rest!
James Holloway Owner, Founder

Justin Shank Outside Sales Manager

Matthew Hurst Senior Project Manager

Henry Cruz Gutter Manager

Garry Mendoza Internal Sales Manager

Kyle Stone Project Manager

Juan Hernandez Metal Manager